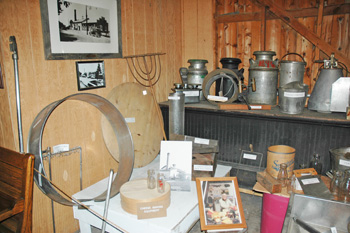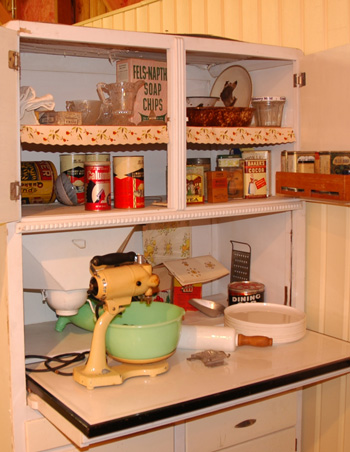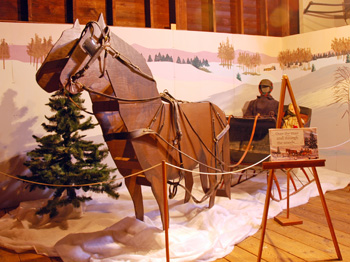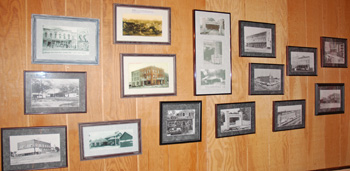 The Brodhead Historical Society's museum is housed in the restored Milwaukee Road depot, built in 1881. The depot is on the former Mineral Point branch of the Chicago, Milwaukee, St. Paul & Pacific Railroad, or The Milwaukee Road. Donated to the city of Brodhead in 1978, the depot was leased to the Brodhead Historical Society in October, 1979, who restored it in the following years.
Inside the depot museum are static displays, some permanent and some rotating, showing the many artifacts, photographs and documents from Brodhead's rich past.
Recent displays include vintage cheese making equipment from Brodhead area and Green County cheese factories, musical instruments, broom-making equipment and displays from early Brodhead businesses.
On display on the track behind the depot, or "the freight house lead," is a Milwaukee Road locomotive and caboose. Locomotive #781 was built in March, 1950 by Fairbanks-Morse Corporation in Beloit, Wisconsin for The Milwaukee Road. A type H10-44 locomotive producing 1,000 horsepower, it was one of the first diesel locomotives produced by Fairbanks-Morse. #781 was first assigned to Savanna, Illinois and spent most of its life with The Milwaukee Road in the Dubuque & Illinois divisions before assignment to Janesville.
Our caboose is the first of 25 of its type built by The Milwaukee Road in 1941 and given road number 01900. It likely passed through Brodhead many times during its career. 01900's last assignment with The Milwaukee Road was in Council Bluffs, Iowa and it was donated to the Brodhead Historical Society in 1983. It is one of the most original examples of Milwaukee Road's cabooses surviving today.
Our depot museum is open Wednesdays, Saturdays and Sundays between Memorial Day and Labor Day, from 1:00 pm to 4:00 pm, or by appointment for large groups.
Membership in the Brodhead Historical Society is available at several levels:
Individual: $10 per year
Couple: $12 per year
Family: $25 per year
Life: $65
Membership forms are available at the museum or at any of our monthly meetings held on the last Monday of each month (except December through February) at 7:30 pm in the Bank of Brodhead Community Room.